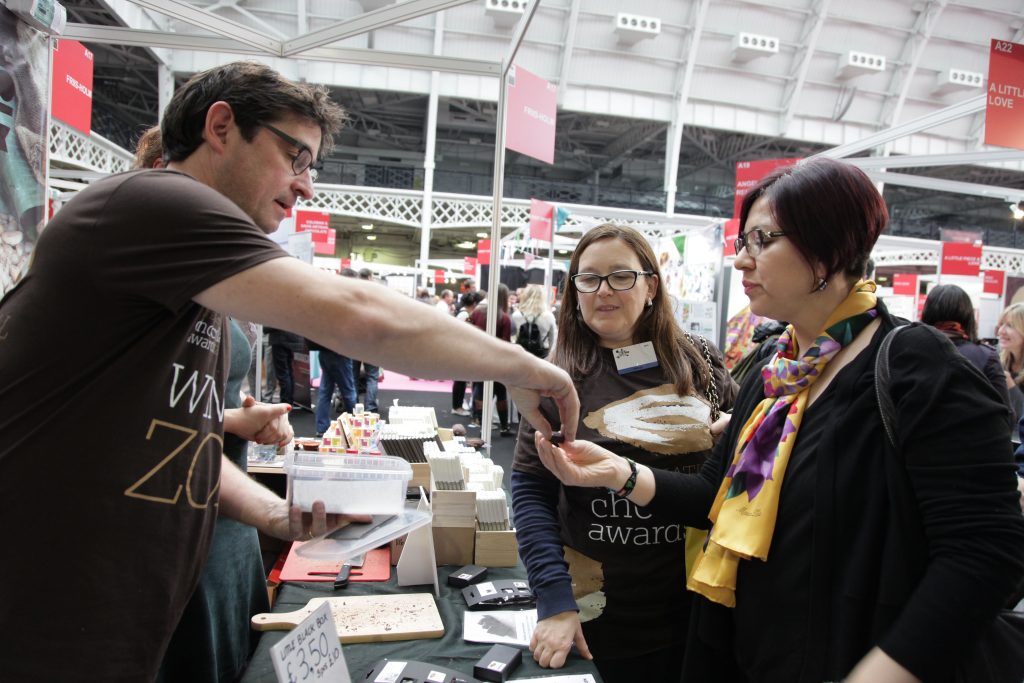 Awards: Tell us the origin and philosophy behind your work with chocolate and cacao.
Monica: The driving philosophy behind this work is to totally change people's understanding of cacao and chocolate. I want to create a better quality of life for those in the first part of the chocolate making chain – the farmers, growers etc. – in every part of the world.
Awards: What is your earliest memory of chocolate?
Monica: Unlike many, I wasn't much addicted to chocolate in my childhood. But I had a sudden awakening in 1994. I was at a big event for the first time, and I met four chocolatiers, each from a different part of the world. They were Robert Linxe, Paul de Bondt, Luigi Biasetto and Chantal Coady, four of the greats. At that point the focus was not on cacao, but I did taste better chocolate than I had before, and it enchanted me. It was the first time I tasted Valrhona's Manjari 64%. I wanted to know what it was, to know more about it.
I realized, from my experience as a sommelier, that chocolate could be like wine, cacao could be considered like grapes. I was really fascinated and became curious. Only a year later I was teaching chocolate tasting myself. In Italy I was involved with the largest fair, leading tastings for up to 4,000 per day. There I started to meet and know the best chocolatiers in the world. As I was instrumental in bringing them over to Italy and hosting them, I got to know the community well.
Awards: What were your hopes and intentions in starting the International Chocolate Awards?
Monica: To create a way for any chocolatier or cacao grower to display the quality of their work. If they win, their award serves as low-cost marketing. At the same time, the awards provide the opportunity to give feedback to entrants, and thereby teach best practice. Founding the awards was not a commercial intention. It was not to make money.
Awards: What are you most proud that the awards have achieved?
Monica: I am extremely proud of the number of people that trust in us as an organization, that trust us with their precious work.
Awards: Is there a professional moment outside of the awards you would like to tell us about?
Monica: More than 30 years ago I started doing tastings with the best chocolatiers in the world, for 20 years. More than 4,000 people per day tasting guided by me and each producer, for the biggest chocolate event in the world at the time. Every hour we would change the tasting and the chocolate maker. Then one day, standing on the stage of a very ancient theatre guiding a tasting session, I suddenly realized that we had truly started a new culture of chocolate.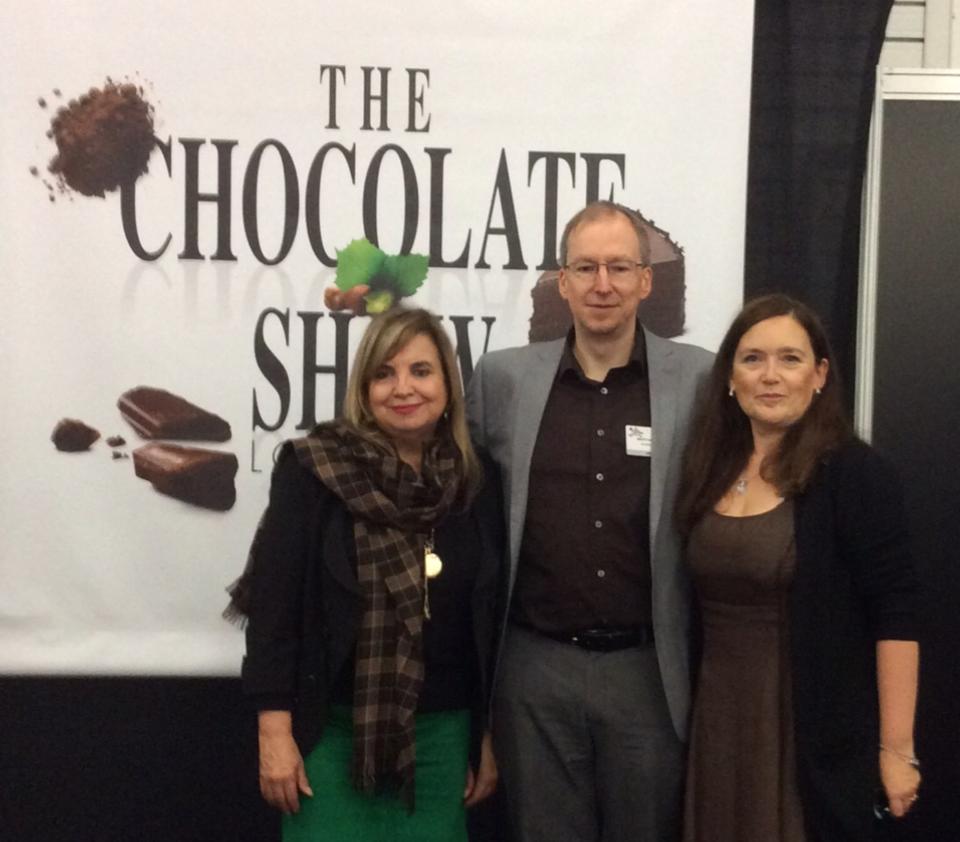 Awards: Which part of the chocolate making process most excites you?
Monica: Fermentation, because it is the first stage at which you can make a real difference. This is not only the case with classic processing, but also now the new generation of chocolate makers are really playing with fermentation, seeing what the results are. I would say that's the most important trend at this moment.
Awards: What are you looking for when you judge different categories of chocolate?
Monica: With filled chocolates and pralines, I want to see traditional technique respected, but with modern interpretations. Everything needs to be cleanly done, and harmonious. With plain bars I think it is really the same. I want to be able to recognize the characteristics of a given cacao, and define its peculiarities. All its qualities must be respected. So I want to recognize what I am tasting, and also be surprised, excited. Every round of the awards, at every tasting, my knowledge and understanding, my experience, grows. We always find more. But I am not looking for novelty for its own sake, although innovation that works is more than welcome.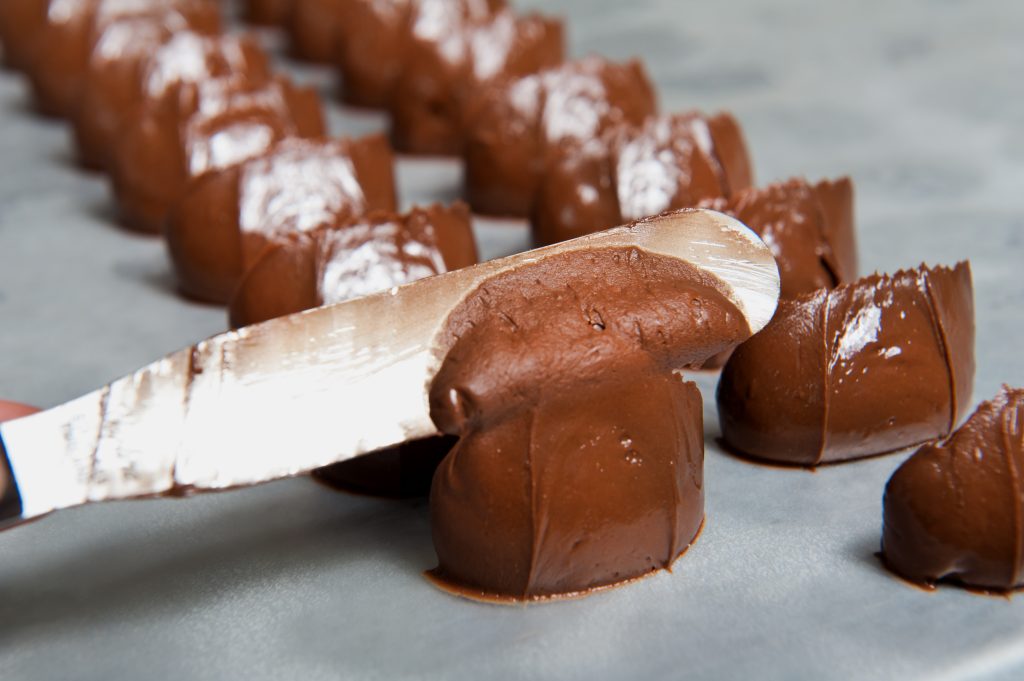 Awards: How have you seen the chocolate world change in the last decade?
Monica: In the past the focus was on the work of chocolatiers, now it is more towards cacao, and the work of cacao producers. You can only make good chocolate from good cacao. This doesn't necessarily mean special genetics, but cacao that is very well processed, to bring out its own particular characteristics. And remember you can make bad chocolate from good cacao. So respect! Respect is the most important thing in translating cacao into chocolate.
Awards: What do you hope for the future of the International Chocolate Awards?
Monica: Personally, looking forward, I would like to leave a positive mark on the cacao and chocolate world. I have founded an initiative for women in cacao and chocolate. Altogether, with all my work, I would like it to have a positive impact, that I can be proud to leave behind me. So every time one of my students tells me this knowledge has changed their lives or when I see them standing out and achieving their dreams, it makes me happy and proud to be a part of this.