Awards: Tell us the origin and philosophy behind your work with chocolate and cacao.
Maricel: Cacao and chocolate are part of the larger fabric of Latin American food and culture, both inextricably linked to the identity of cacao-growing regions throughout the Americas and among our greatest contributions to world cuisines and economies. As a culinary historian interested in the legacy of the pre-Columbian peoples of the Americas, I view cacao and chocolate as keys to unlock the best of our past to give meaning to the present and future in regions trying to revive local economies through cacao agriculture and chocolate making.
Only by making fine chocolate, can the lands of cacao in the Americas break the old colonial pattern of growing cacao just as an export commodity, thus adding value and transcendence to what should be their birthright. I see it as my mission to help in this process of revival through my work for the International Institute of Chocolate and Cacao Tasting (IICCT), the International Chocolate Awards and its Support to Cacao Country Competitions, and the projects I have developed for my Gran Cacao Company.
In the 1980s, when I was deeply involved in the revival of Venezuelan chocolate and cacao, I created Gran Cacao Company as an umbrella for heirloom cacao bean trade and farm revitalization. Since then, Gran Cacao has expanded to provide innovative approaches to fine cacao and chocolate and the foods of Latin America. I am interested in projects focusing on cacao within sustainable agricultural systems in Latin America and involving several disciplines, agroecology, ethnogastronomy/gastrobotany, and most importantly education. I believe that it is essential to promote cacao within a wider context to truly showcase its importance in developing economies.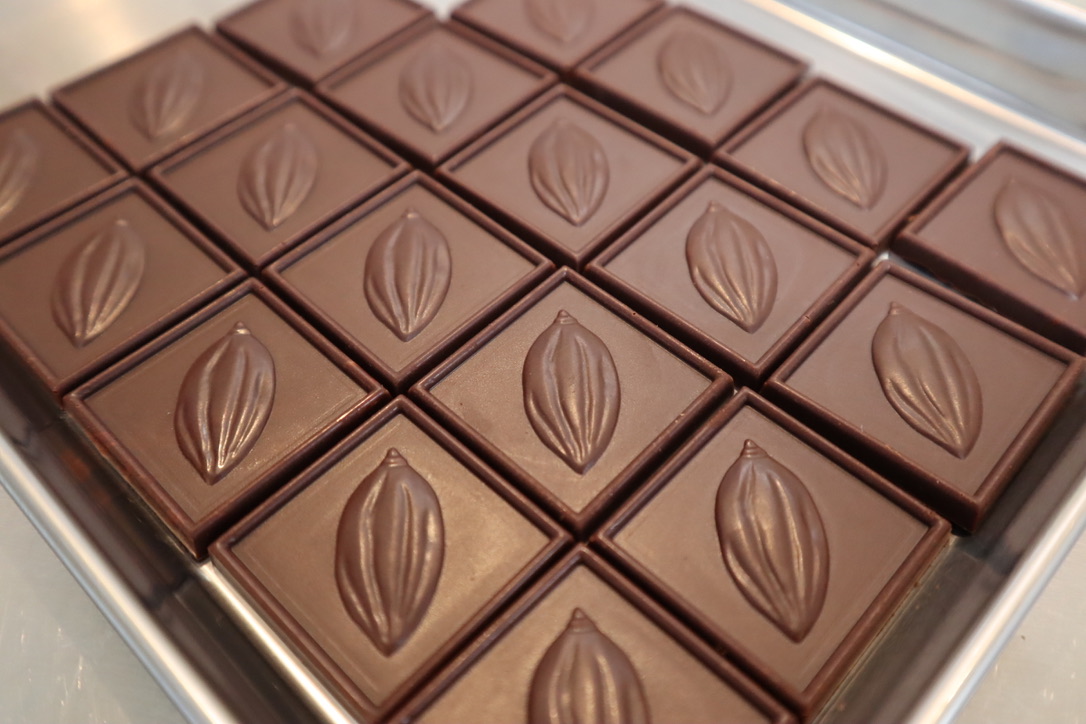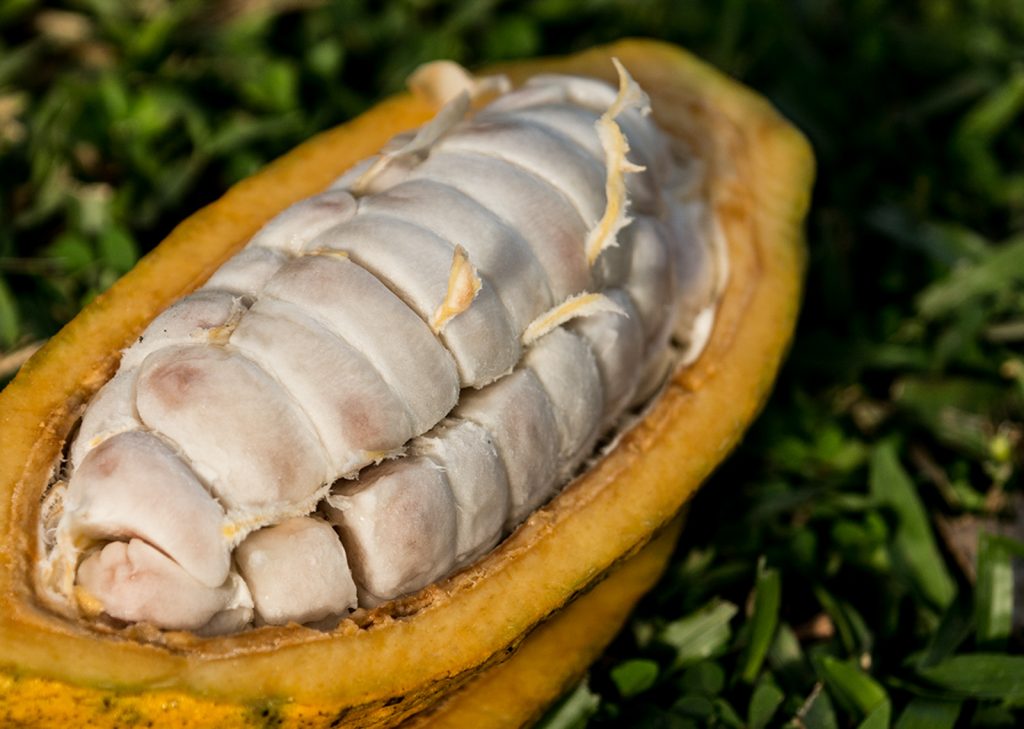 Awards: What is your earliest memory of chocolate?
Maricel: My first memory? A small child dreaming of finding Hershey kisses in the interior of a freshly picked cacao pod, only to find something entirely different. That was back in my native Cuba, sitting under a cacao tree in my grandmother' family farm in a hamlet founded by my great grandfather and his brothers in the forested mountains of the Jauco River, not far from Baracoa, in the early19th century. To my surprise, I only saw seeds enveloped in a white mucilage nestled within the pod. They didn't taste or smell like chocolate. At first, I was disappointed, but as soon as I started sucking on the seeds, I knew that I had found tropical heaven.
That early experience with cacao as a fruit marked me and I can't stop eating fresh cacao when I visit a farm. Even as a young child I knew that I had stumbled onto something magical when I saw how those seeds were being transformed into something that I could identify as chocolate, in the hands of the women of my family. I went up to a hill where cacao beans were drying on wooden trays on wheels, and back to the outdoor kitchen where one of my father's cousins was roasting the dried beans in a blackened cauldron set over smoldering embers. The smell of chocolate permeated the kitchen as she stirred the roasting beans, and continued as she ground them with sugar and some flour into a thick paste in an old portable corn mill. When she shaped the paste into balls the size of duck eggs and I took a bite, I found it more delicious than Hershey kisses.
Awards: What were your hopes and intentions in starting the International Chocolate Awards?
Maricel: I would love to claim that I knew that an international chocolate competition would be the right platform for the unsung heroes of the fine chocolate world who needed to be known and find success. But this realization came to me as an epiphany after meeting one of my partners, Martin Christy, on the back of a pickup truck heading to a cacao farm in the Peruvian Upper Amazon. After years of working to accomplish that very goal through farm revitalization and content-driven marketing of single-origin heirloom cacao, Martin convinced me that there was another way of promoting excellence. To create an inclusive and totally independent international competition that would promote quality in chocolate making and bring light to the work of farmers growing fine cacao. In the years that we have worked together with our third partner Monica Meschini, who shares our vision, we have never deviated from our "true north."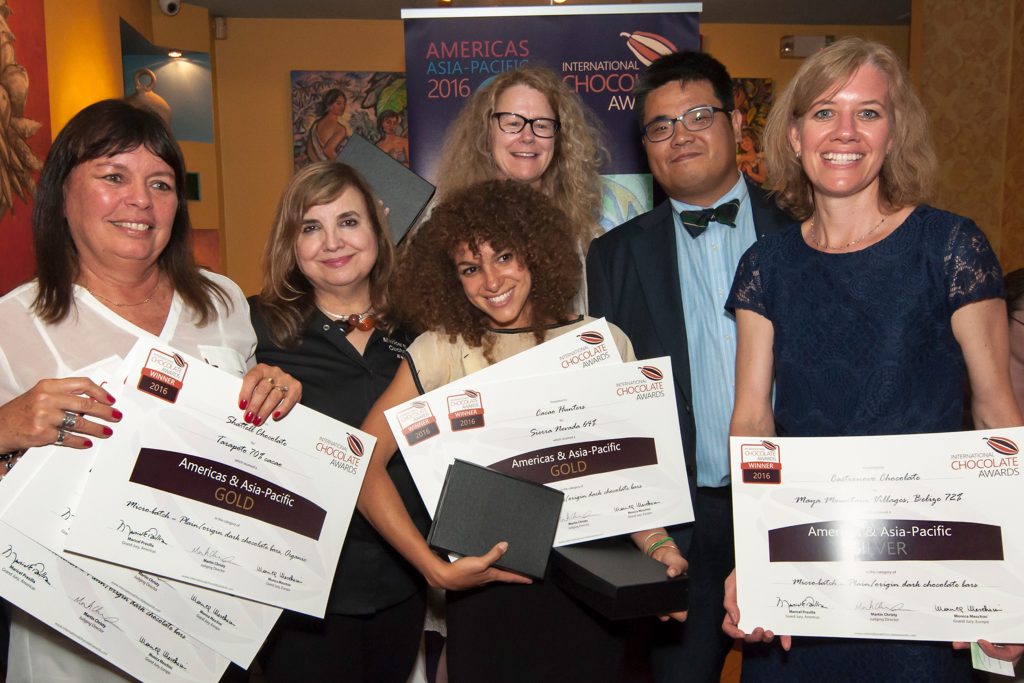 Awards: What are you most proud of that the awards have achieved?
Maricel: "Let me count the ways". Being a co-founder of an organization as complex as the International Chocolate Awards is like being a co-parent. As such we never cease to be amazed at every stage of our child's development. We have seen a competition that started on paper, literally, with every handwritten evaluation sheet being turned into digital documents by scores of assistants, turned into an efficient and intuitive digital system based on serious research developed by our International Institute of Chocolate and Cacao Tasting.
Under the guidance of IICCT, we have trained scores of certified tasters who have joined the army of judges coming together in different regions of the world every year to evaluate thousands of samples. Training means calibrated judges, a rare accomplishment in a chocolate competition.
While these achievements are structural, what makes me most proud of the International Chocolate Awards is how each regional competition has empowered fine chocolate makers and propelled them forwards in their quest for excellence and financial rewards. These awards have opened doors to numerous companies that have produced remarkable chocolates for years or for a short time, many from tree to bar, and often in obscurity.
Nowhere is the work of the International Chocolate Awards more important than in cacao-growing countries. By creating special Support to Cacao Country Competitions in key areas of the America such as Peru, where we had held a Peruvian National Competition for the last seven years, Central America (with rounds in Nicaragua, El Salvador, and Guatemala, and next year in Costa Rica), and more recently Colombia, we are training scores of small chocolate makers to refine their products and learn how to compete on the grounds of excellence. We have already seen the results, small companies joining the big leagues and winning top prizes in our large and very tough Americas competition and in our World Finals.
What is also beautiful about the International Chocolate Awards is how it has succeeded in creating a sense of community among fine chocolate makers around the world, promoting innovation and creativity and fostering a sense of mission that can be best described as a quest for excellence rooted on fine cacao and the best and purest of flavoring ingredients.
Awards: Is there a professional moment outside of the awards you would like to tell us about?
Maricel: I had the honor to cook at the White House during the administration of President Obama. It was a lavish event for 400 people celebrating Hispanic Heritage Month through food and music.  I was proud to create an all-Latin American menu of 12 dishes, both savory and sweet, representing iconic Latin American ingredients. Five of my dishes featured cacao and chocolate, from a 17th-century recipe for hot chocolate with Mesoamerican flavorings such as achiote, to truffles inspired by regional cuisines, and I used cacao together with chiles as a seasoning for meats and sauces. The chocolates I used were all made with cacao sourced in Latin America. Not only was I the first woman chef from Latin America to have been invited to cook at the White House, but the first time that an all-Latin-American menu proudly recognizing cacao and chocolate had been put together at the White House's kitchen.
Awards: Which part of the chocolate making process most excites you?
Maricel: I am particularly interested in choosing the right cacao for each formulation. Being "true to bean," a term that I began to use back in my days as an heirloom cacao trader, is what I look for first in any finished chocolate. Understanding the true potential of flavor hidden in each type of cacao or blend, and how to bring it to fruition in every step of the chocolate-making process, requires practice and focus. Here is where my research for Gran Cacao and my book The New Taste of Chocolate: A Cultural and Natural History of Cacao with Recipes (Ten Speed) has paid off for me. I spent an inordinate amount of time trying to understand the flavor dowry of each type of cacao I studied. And I learned to pay attention to the complex web of influences that can enhance or distort that natural promise of excellence during post-harvest and manufacturing. I can always tell when a chocolate maker has adjusted the manufacturing process, from roasting to conching, to preserve the delicate floral aromas of a true Nacional or the wild tropical complexity of a Peruvian chuncho. To me, creating a chocolate that is "true to bean" is the mark of a great chocolate maker.
Awards: What are you looking for when you judge different categories of chocolate?
Maricel: For over ten years, we have increased (and refined) the number of categories in our competitions to stay in tune with changing trends in the fine chocolate industry. We even have a new category for alternate theobromas – first cousins of cacao like Theobroma bicolor and Theobroma grandiflorum. As a bean person, I am drawn to bars, but the cook in me appreciates the nuances of flavor of a well-made filled chocolate and the skill required to produce a flawless piece. We all have our penchants, but I have learned that a good judge needs to do his/her homework to be able to evaluate each chocolate category properly. For me balanced and harmonious flavor, which only comes from fine cacao, as well as the best ingredients in flavored chocolates, are of foremost importance in each category, from drinks to bars, from truffles to spreads.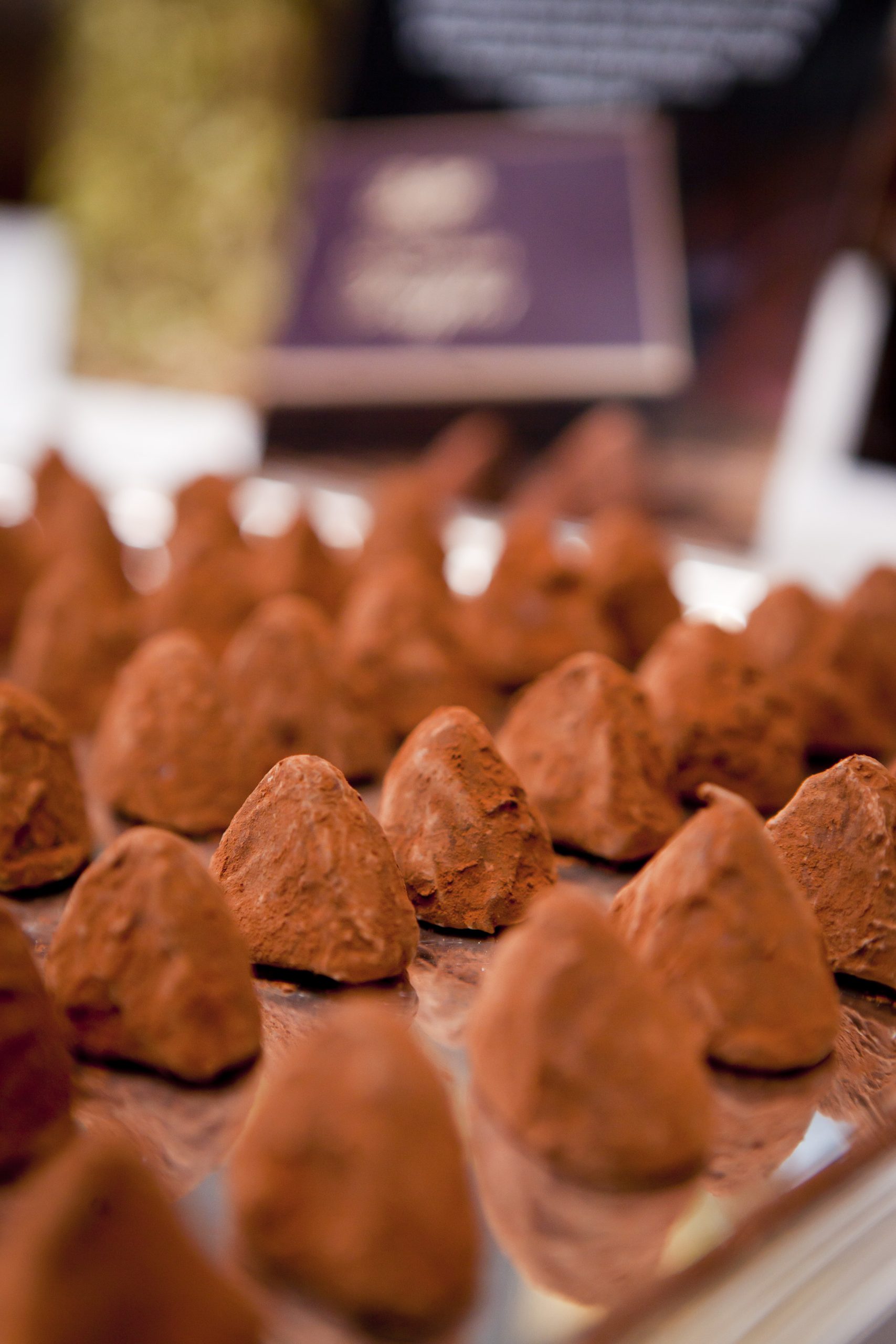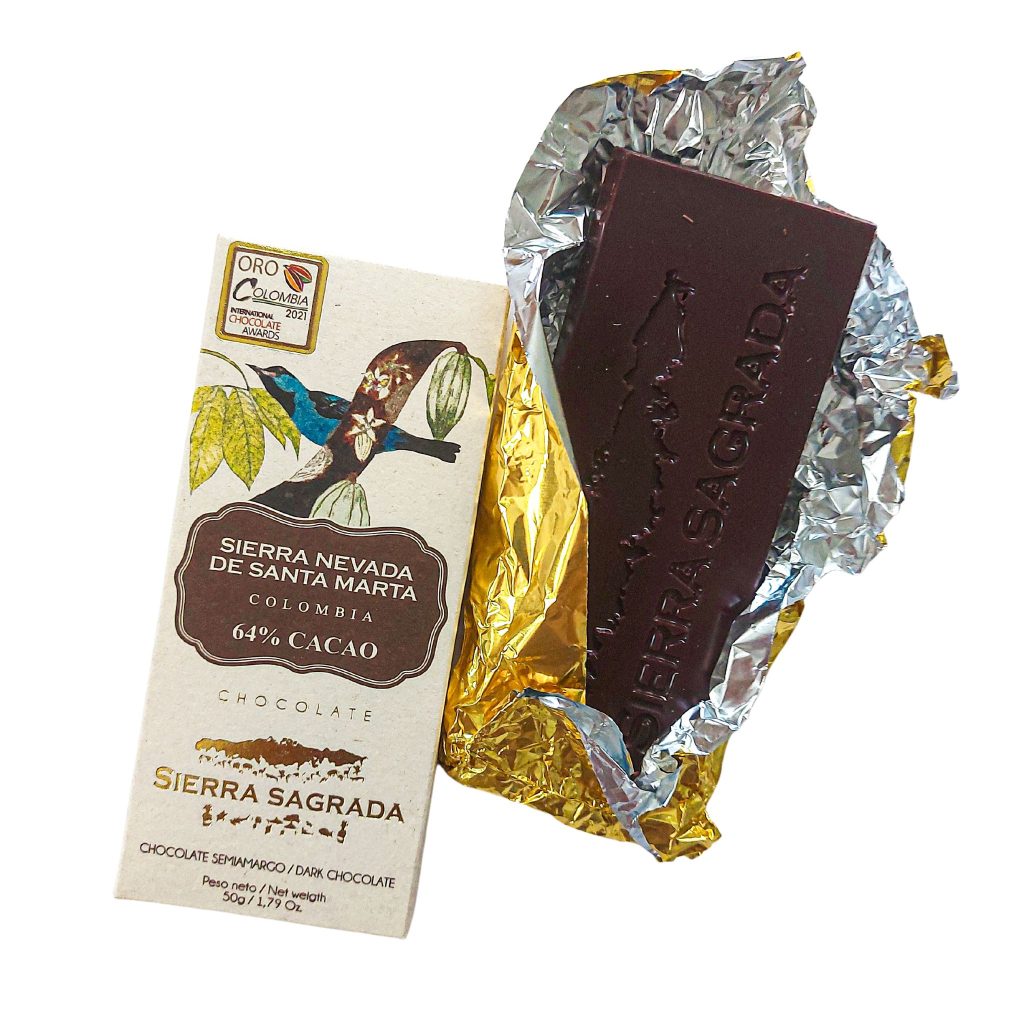 Awards: How have you seen the chocolate world change in the last decade?
Maricel: Before working on the first edition of The New Taste of Chocolate, I had already seen signs of change in the world of chocolate. In the 1980s and 1990s I had worked with farmers and companies' intent on promoting fine regional cacaos, particularly in Venezuela, and met small chocolate makers willing to invest in sourcing the best cacao regardless of cost. I knew then that we were approaching a sea change led by independent small makers, but I also knew that the road would not be a smooth one.
At the core of each roadblock, I could identify the legacy of industrialization, the systematic brain washing of millions of consumers as to what constitutes quality and "good" flavor in chocolate. I was then convinced that educating consumers about chocolate flavor and quality was key to promoting fine chocolate and fine cacao, a dwindling minority in a world market dominated by bulk cacao sourced by a handful of huge companies with large tentacles.
As we stand, the number of small makers has increased worldwide and there is renewed interest in a handful of fine cacaos endowed with remarkable flavor. There is still much to be done. Educating consumers not only means teaching them about quality and flavor, but also making them aware of the tangled web of economic, social and political issues that underly the global chocolate market and big industry.
Awards: What do you hope for the future of the International Chocolate Awards?
Maricel: I hope that we continue to be independent and true to our vision of rewarding excellence. Though I see our mission to be global, I am confident that our work in the cacao-growing countries of the Americas and beyond will intensify, helping reverse centuries of neglect. As I see it, any chocolate maker rewarded for an outstanding bar featuring fine cacao, perhaps a forgotten cacao belonging to a specific genetic cluster, contributes to its preservation. I like to see our impact going farther than just bringing light to talent in chocolate making. In our belief that fine chocolate can only be made with fine cacao, we are defining the kind of sustainability that comes from protecting remarkable cacaos in their ecological niches through use that benefits farmers and makers alike.
On another level, through years of painstaking development, our system has evolved into a sophisticated tool of sensory evaluation that is already providing valuable feedback to our entrants. I can only imagine the reach and impact that our system can have as we refine it moving forwards into the future.