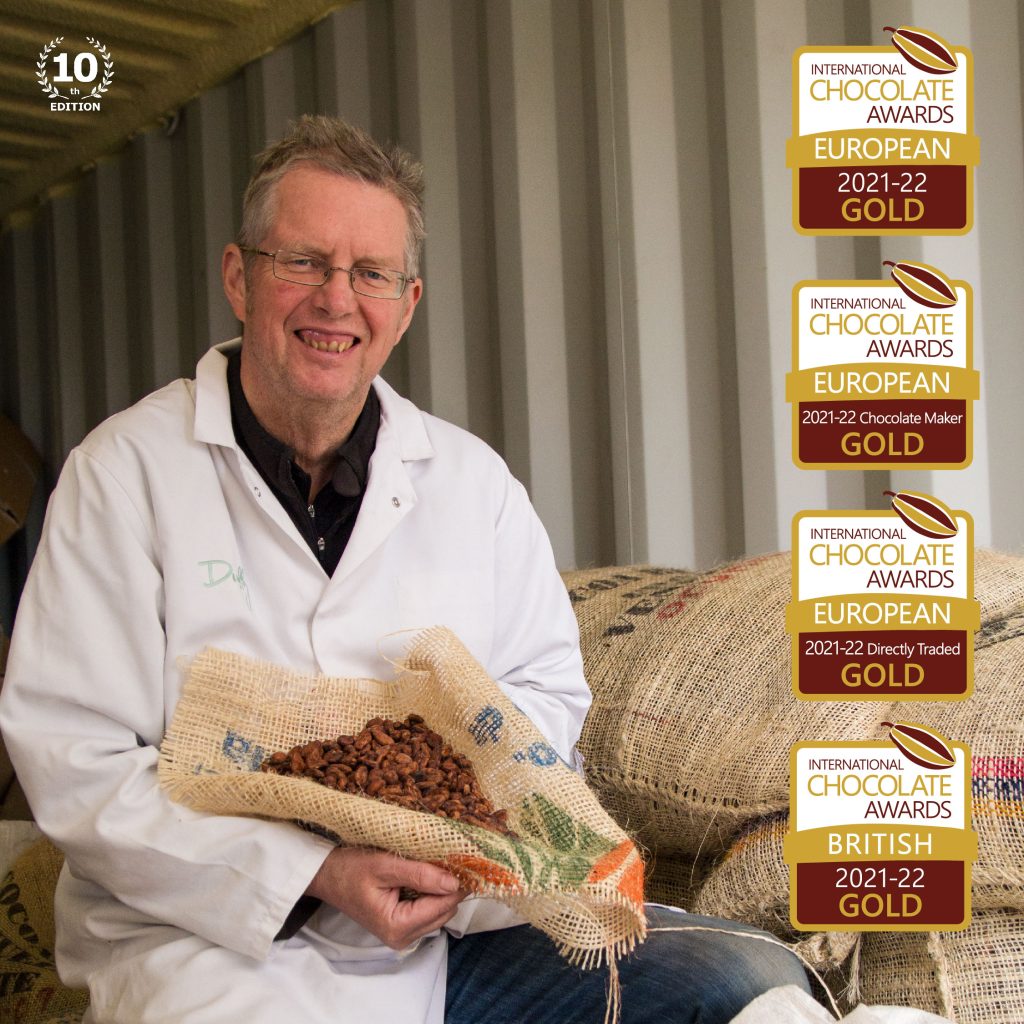 Awards: Tell us about your work with chocolate and cacao.
Duffy Sheardown: I love working with cocoa beans, and for me it's all about simplicity. Find the best flavoured beans that you can and treat them gently – with a low roast, a long conch and a decent maturing period. I try and make sure that I know the stories behind all of the beans – who's growing them, where, are they getting a fair price and so on. Once we get the beans we keep it local, with the cartons being designed and printed locally and all ingredients and packaging sourced in the UK.
Awards: When did you start working with chocolate?
DS: I started working with cocoa beans after a holiday trip to Guatemala in 2007. I brought a few beans back and started making chocolate on a tiny scale at home. After 18 months I decided I should try selling some bars and rented a factory unit in 2009. The first bars were sold in early 2010. It's been slow and steady progress since then, but not much has actually changed. I'm still using the original conch – although I have a second one now – and the same winnower, bean breaker and oven.
Awards: How has your business developed since those beginnings?
DS: The business has slowly developed. Our packaging has gone through three or four iterations and is about to go through another one. I think I'm better at roasting, and make fewer mistakes, but hopefully I'm still learning. More people are growing fine flavour beans and the craft chocolate industry is lots bigger now, although the market needs to grow much faster.
Awards: Where are your chocolates sold now?
DS: We sell our bars mostly on-line and they go all over the world. Brexit has hurt our European sales quite a lot, but we sell in the USA now which might help in the long term. We have a few wholesale customers in the UK, Germany, Denmark and Spain but most sales are through our website.
Awards: How many different origin bars do you make? And tell us about your flavoured bars too!
DS: We make chocolate with beans from ten different countries, and we often make a dark and a milk using the same beans. Our flavoured bars are made with the same chocolate; we don't make too many, but that's something I'm looking at and that may change.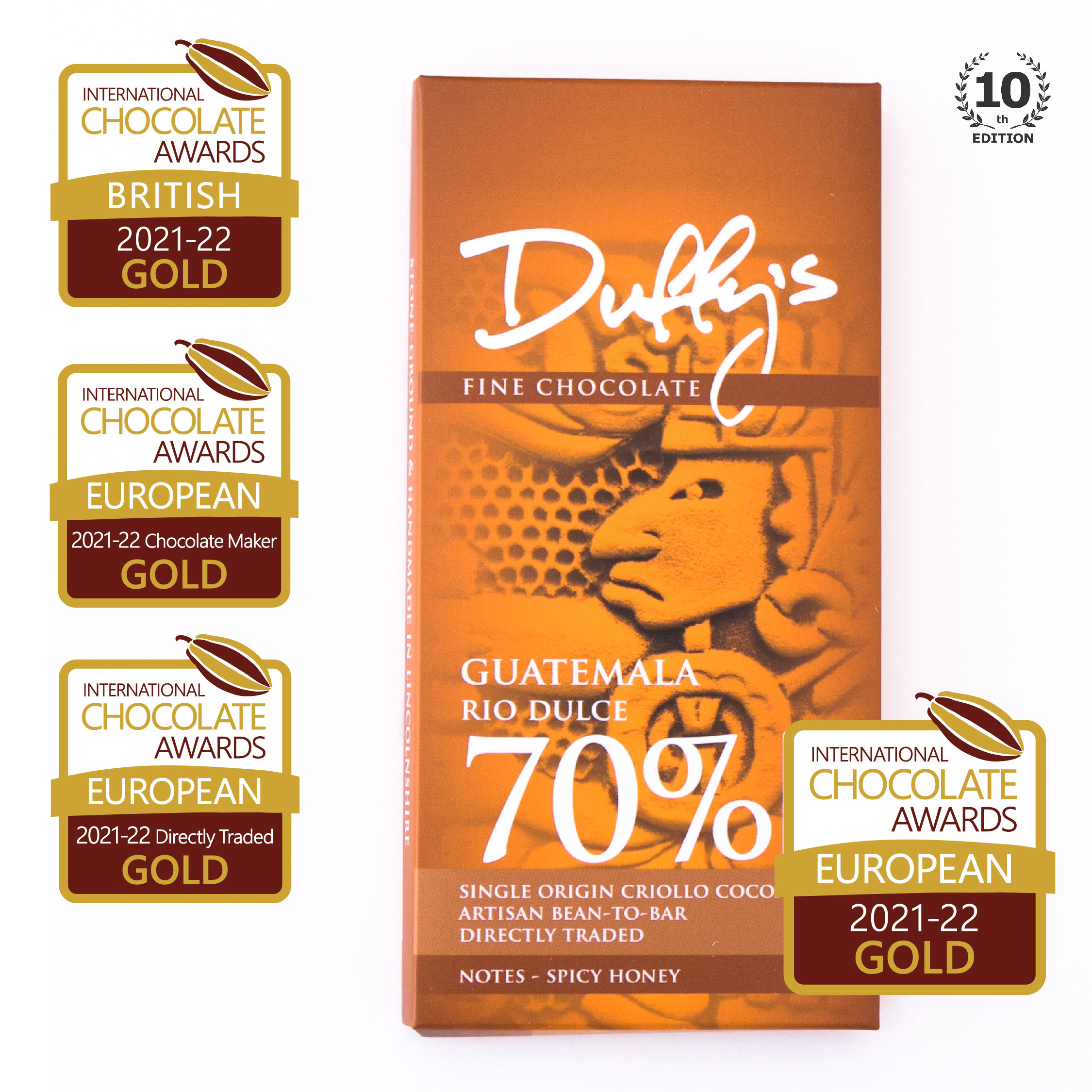 Awards: You have won many awards over the years; can you tell us something about what The International Chocolate Awards means to you.
DS: Entering the International Chocolate Awards is pretty much the only form of advertising that we do. There's not as much awareness of the awards as there should be and an award is a vote of confidence in what we do.
Awards: What are your plans for the future of Duffy's?
DS: Looking ahead the main aim is to build something sustainable that can carry on growing, and that can at the right time be passed on to someone else. We'll never be rich but hopefully can provide a living. I hope to find more fine flavour beans and try and work out how to get the best out of them.
Awards: Thank you.
Duffy's Chocolate
2E, Humberston Business Park, Wilton Rd, Humberston, Grimsby DN36 4BJ, United Kingdom